Business English: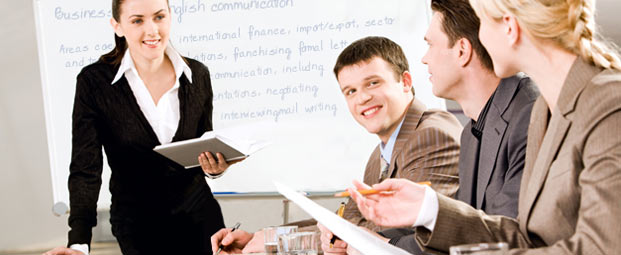 Nowadays, the knowledge of the English language is of great importance in the international business sphere. No matter you are new in the business sphere or you need to acquire additional qualifications, Business English courses will contribute to your career development skills.
You should choose this course if you want:
to enlarge your business vocabulary,
towrite business letters, reports, e-mails and faxes,
to improve a full range of communication skills,
to develop your presentation skills,
to increase your current negotiations and business deals with your customers,
Flexible timetable: we offer morning, afternoon and evening (for workers) sessions for you to choose from.
Duration: 3 months (50 hours for each level)
Schedule: 2 times a week, 2 hours length
Other activities: Movie/Debate/Mafia clubs
Monthly fee: 28.000 AMD
To register for the course, please visit our office to take a placement test which consists of both written and spoken sections. The placement test will enable us to assess your level and ensure that you are placed in the right study group and will learn English quickly and effectively.
We want you to enjoy learning English as much as we enjoy teaching it!